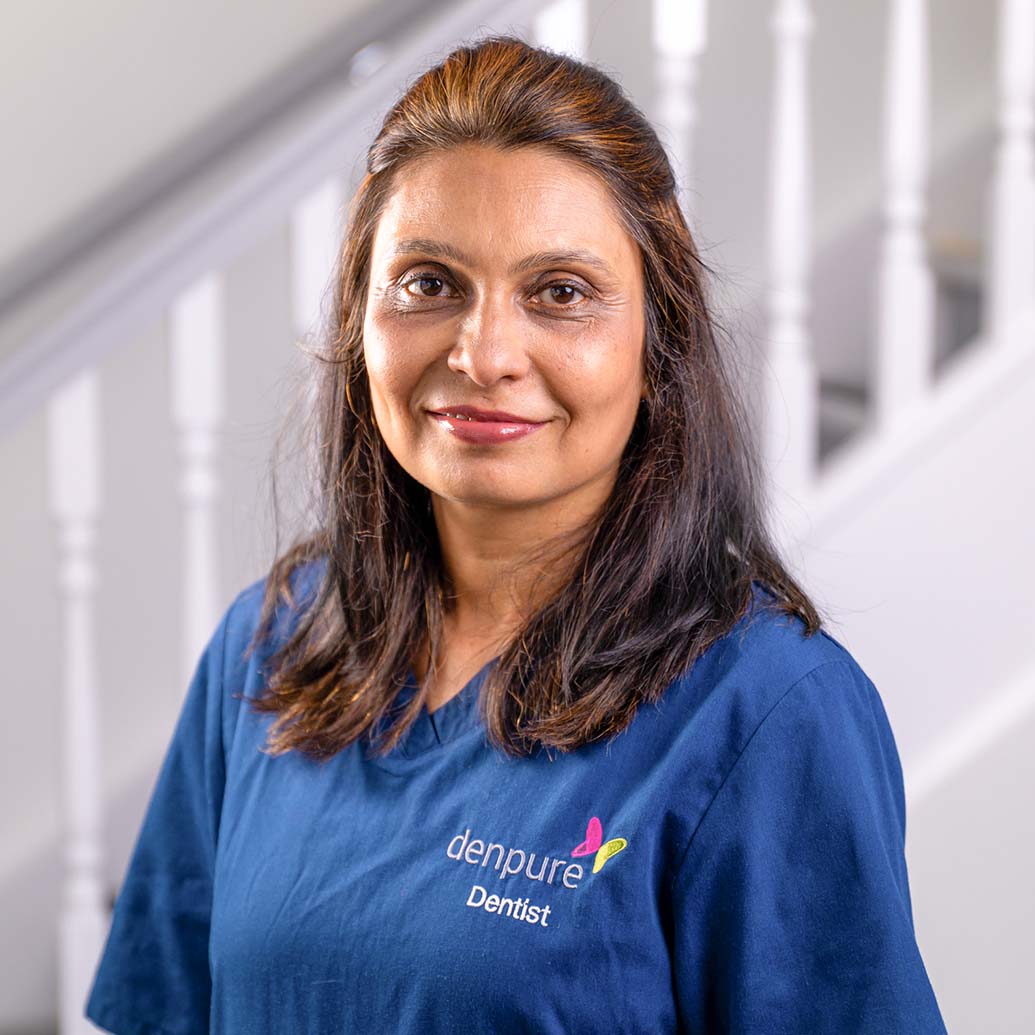 Dr Nipa Bhatt
Dental Surgeon
BDS, MFDSRCPSGlasg, MSc Endodontics (UCL) GDC Number: 113855
A longstanding member of Denpure, Nipa has been working at the clinic since 2013, following a role as a general dentist in Shropshire.
Graduating in dentistry back in 1997, she is now a proud member of the Royal College of Physicians and Surgeons of Glasgow. Nipa completed her MSc in Endodontics from the world-renowned Eastman Dental Hospital, London in 2017, and has since cultivated a special interest is in Endodontics (root canal treatment), which involves the treatment and restoration of infected teeth.
Nipa's main passion is to ensure her patients receive pain-free endodontic treatment that dispels the common (and incorrect!) belief that root canal therapy is unpleasant – her patients are always pleasantly surprised at how straightforward root canal treatment is!
Nipa uses some of the most sophisticated technology such as a Rotary and reciprocating system, CBCT scans and Warm Obturation methods which aid in saving her patients' natural teeth from needing to be extracted.
In her spare time, she loves taking part in Indian classical dance, being a cordon bleu in the kitchen, and spending precious time with her husband and son.
Back to our team