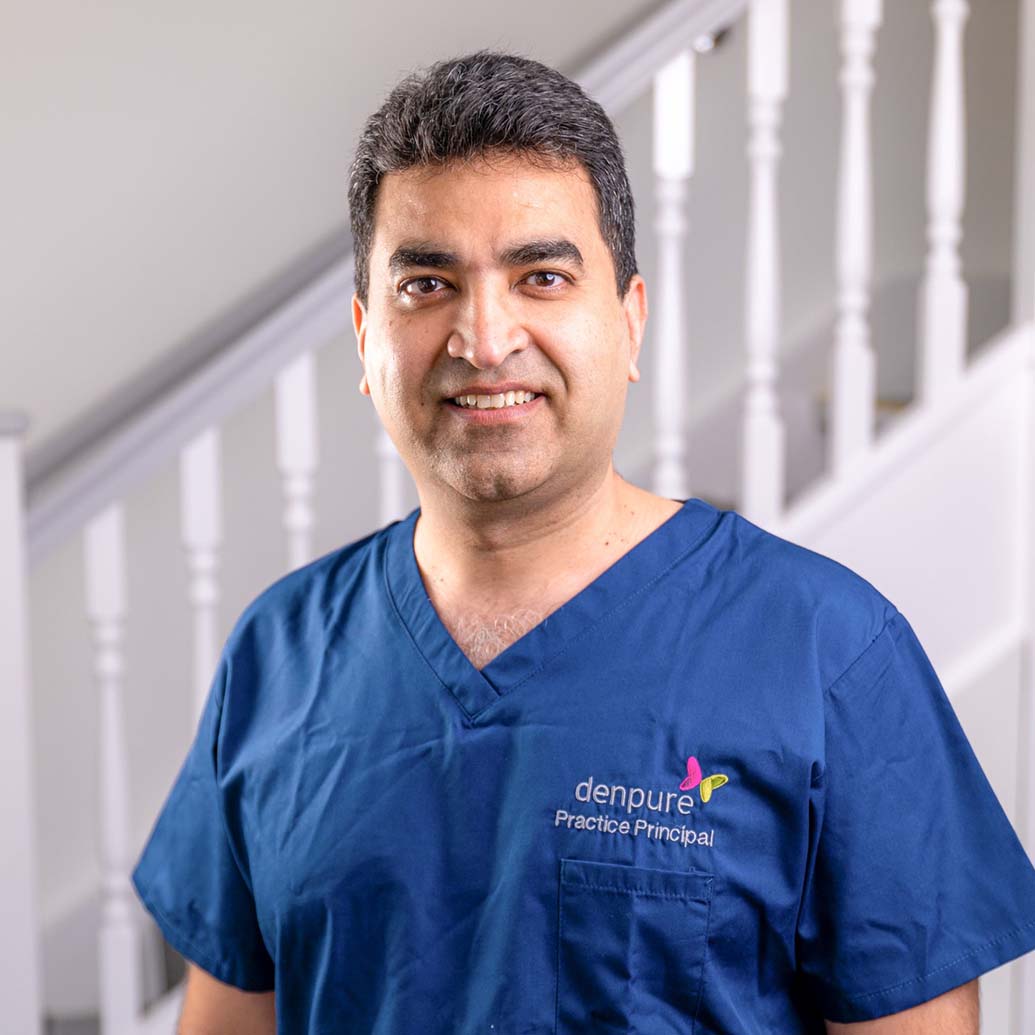 Dr Santosh K Makhijani
Principal Dental Surgeon
BDS, IQE (2003), FDSRCPSGlasg, Dip Imp Dent (UCL) GDC Number: 82820
Santosh is an extremely driven and empathetic dentist with a philosophy of patient-centred care.
Approachable, experienced, and passionate, Santosh followed on from his academic success, completing a fellowship at the Royal College of Physicians and Surgeons in Glasgow back in 2002. Santosh has also applied his skills to the world of dental education, holding the role of postgraduate examiner at the Royal College of Physicians and Surgeons, Glasgow, and the Royal College of Surgeons, Edinburgh.
Santosh has a special interest in cosmetic dental work, oral surgery, and implant surgery. Reliving dental pain and restoring his patients' smiles gives him an enormous amount of professional satisfaction. Patients find Santosh to be a truly caring individual who will explore every possibility to address the dental problems they may have.
When Santosh isn't working hard as Principal Dentist of Denpure, you will find him with a cricket bat or badminton racket in his hand, cooking, and listening to music (but not all at once!)
Back to our team